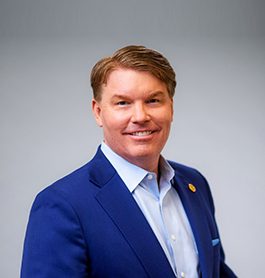 Eric Hutchby
Partner, Wealth Services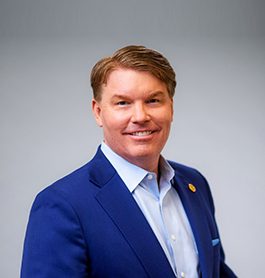 Eric Hutchby is the Managing Partner of GreerWalker Wealth and a founder of Traverse Wealth, serving clients through holistic financial planning and proactive personal service.
Eric credits many of his core principles to his time as a member of the National Ski Patrol while a student at his alma mater, Appalachian State University. "My years serving others while on the National Ski Patrol were priceless. I genuinely wake up every single day to try and find a better way to help our clients traverse through the complexities of life. I am committed, we are committed, to helping our clients."
Eric began his financial services career in 1994, working for one of the country's largest and most respected insurance companies. He subsequently became an advisor at a small, local firm. Both experiences sparked a desire in him to provide a better client experience with better services. Many companies, large and small, just want to sell a product. That was not the culture Eric wanted to promote or the value he intended to deliver for his clients. "It was through these experiences that I felt compelled to create a firm with an entirely different set of values. To build a company with a tenacious focus on serving the clients' best interests."
Eric is actively involved in the community. He and his wife, Beth, serve on the Mooresville School District Foundation Board, a non-profit organization dedicated to supporting the financial needs of Mooresville Graded Schools teachers and students. In addition, Eric currently serves on the Board of the Lowe's YMCA, as a member of the YMCA Charlotte Association's Foundation Board and as a member of the Mooresville/Lake Norman Rotary Club.
Eric and Beth live in Mooresville and have four wonderful children (all with red hair and blue eyes), two dogs and saltwater fish/corals. He enjoys spending time with his family, saltwater fishing, collecting and drinking wine and listening to the Mooresville High School Marching band.