May 16, 2022
Authored By GreerWalker
The North Carolina Partnership for Cybersecurity Excellence has selected Jon Hightower as an Advisory Board member. The North Carol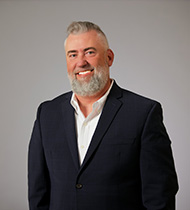 ina Partnership for Cybersecurity Excellence (NC-PaCE) is a coalition of educational, government, and industry organizations committed to accelerating the state's and the nation's pace of cybersecurity excellence in education, research, and services to counter cyber threats.
NC-PaCE will address a growing cybersecurity workforce gap through targeted curriculum development, skills development, work-based learning, and certification support; will protect financial assets and intellectual property (IP); and will drive the economic growth of North Carolina's public agencies and private sector businesses through cybersecurity research and service. Synergistically, NC-PaCE supports entrepreneurial and economic growth in North Carolina.
With more than 15 years of experience, Jon focuses on providing practical, high value solutions that achieve the goals of reducing IT risk for his clients. His extensive experience in multiple industries as well as his technical understanding of risk has provided him with invaluable insights in navigating the complex world of Cloud, IoT, Cybersecurity, Data Privacy, and Compliance.
"It's a great honor to be selected to be a part of this initiative. As part of the Advisory Board, my focus will be set on finding better ways to support small and medium businesses as they have increasingly become the target of cybercriminals. I look forward to working with my colleagues as we continue to move the Cybersecurity Industry into the spotlight for the North Carolina economy." said Hightower.
About GreerWalker
GreerWalker LLP provides tax, accounting, and advisory services focused on the needs of privately held middle market companies and their owners throughout the US and around the globe.
Through our affiliate, GreerWalker Wealth LLC, an SEC registered investment advisor, we offer customized wealth planning for every stage of life.
Our affiliate GreerWalker Corporate Finance LLC offers exit planning and merger and acquisition services to complete the business life cycle.
With over 120 associates, we are one of the ten largest firms in our region and among the top 200 firms in the United States. We have repeatedly been recognized as one of the nation's "Best of the Best" accounting firms by Inside Public Accounting based on our overall superior financial and operational performance.