June 29, 2022
Authored By GreerWalker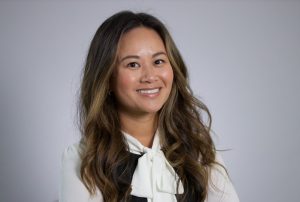 The M&A Advisor has selected Nicole Mottershead as a 2022 Emerging Leader Award winner. This year, thirty-eight honorees were chosen across more than a dozen industry categories. The M&A Advisor, renowned globally for its recognition and presentation of leading M&A, financing and turnaround professionals, created this recognition awards program to promote mentorship and professional development amongst the emerging leaders of corporate finance and deal making industries.
The 2022 Award Winners have been chosen from a pool of prominent nominees for their notable accomplishments in business and in service to the community. Evaluation and selection of the nominees was completed by an independent judging panel.
Nicole is the practice leader of transaction advisory services at GreerWalker and has significant experience in financial due diligence, quality of earnings and other transaction advisory services. Under her leadership, the practice area has seen significant growth over the past two years.
The M&A Advisor will host two black-tie Awards Galas in New York City to introduce the Emerging Leaders Award Winners to the business community and celebrate their achievements.
About GreerWalker
GreerWalker LLP provides tax, accounting, and advisory services focused on the needs of privately held middle market companies and their owners throughout the US and around the globe.
Through our affiliate, GreerWalker Wealth LLC, an SEC registered investment advisor, we offer customized wealth planning for every stage of life.
Our affiliate GreerWalker Corporate Finance LLC offers exit planning and merger and acquisition services to complete the business life cycle.
With over 120 associates, we are one of the ten largest firms in our region and among the top 200 firms in the United States. We have repeatedly been recognized as one of the nation's "Best of the Best" accounting firms by Inside Public Accounting based on our overall superior financial and operational performance.
GreerWalker is a proud member of RSM US Alliance, a premier affiliation of independent accounting and consulting firms in the United States. RSM US Alliance provides our firm with access to resources of RSM US LLP, the leading provider of audit, tax and consulting services focused on the middle market. RSM US LLP is a licensed CPA firm and the U.S. member of RSM International, a global network of independent audit, tax and consulting firms with more than 43,000 people in over 120 countries. Our membership in RSM US Alliance has elevated our capabilities in the marketplace, helping to differentiate our firm from the competition while allowing us to maintain our independence and entrepreneurial culture. We have access to a valuable peer network of like-sized firms as well as a broad range of tools, expertise, and technical resources. For more information on how GreerWalker can assist you, please call (704) 377-0239.