June 17, 2022
Authored By GreerWalker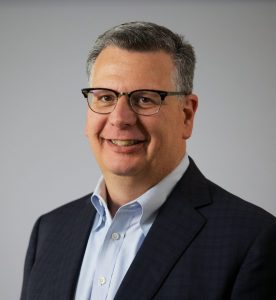 The Charlotte Business Journal has selected John Norman as one of 2022's "Most Admired CEOs". This year, thirty-eight honorees were chosen across more than a dozen industry categories. Each holds the title of chief executive or equivalent. All are established leaders in their fields who are making significant contributions to the community as well as their company.
As part of this signature awards program, each has shared their thoughts on management style, reading lists, advice for younger professionals and more. Read John's profile here.
Under John's leadership, GreerWalker has experienced continuous growth year over year. John attributes this success to providing strategic leadership focused on improving the overall client experience. During John's time as Managing Partner, he has consistently looked for opportunities for the firm to provide solutions for clients and differentiate itself in the marketplace.
John's strength is his ability to develop a strategic vision, engage the right people to implement the strategy and ultimately hold those people accountable. John has developed and surrounded himself with a leadership team at GreerWalker made up of highly intelligent trusted individuals that he can count on to support and implement the firm's vision.
John was honored alongside the rest of this year's nominees during an awards presentation at The Westin Charlotte hotel uptown on June 16.
About GreerWalker
GreerWalker LLP provides tax, accounting, and advisory services focused on the needs of privately held middle market companies and their owners throughout the US and around the globe.
Through our affiliate, GreerWalker Wealth LLC, an SEC registered investment advisor, we offer customized wealth planning for every stage of life.
Our affiliate GreerWalker Corporate Finance LLC offers exit planning and merger and acquisition services to complete the business life cycle.
With over 120 associates, we are one of the ten largest firms in our region and among the top 200 firms in the United States. We have repeatedly been recognized as one of the nation's "Best of the Best" accounting firms by Inside Public Accounting based on our overall superior financial and operational performance.